Ready to make your dream home happen?  Getting any land in the Bay Area is a feat, but it usually comes with tired, cramped, or inadequate quarters.  Figuring out how to transform that land can seem like one more stressful endeavor for busy working families.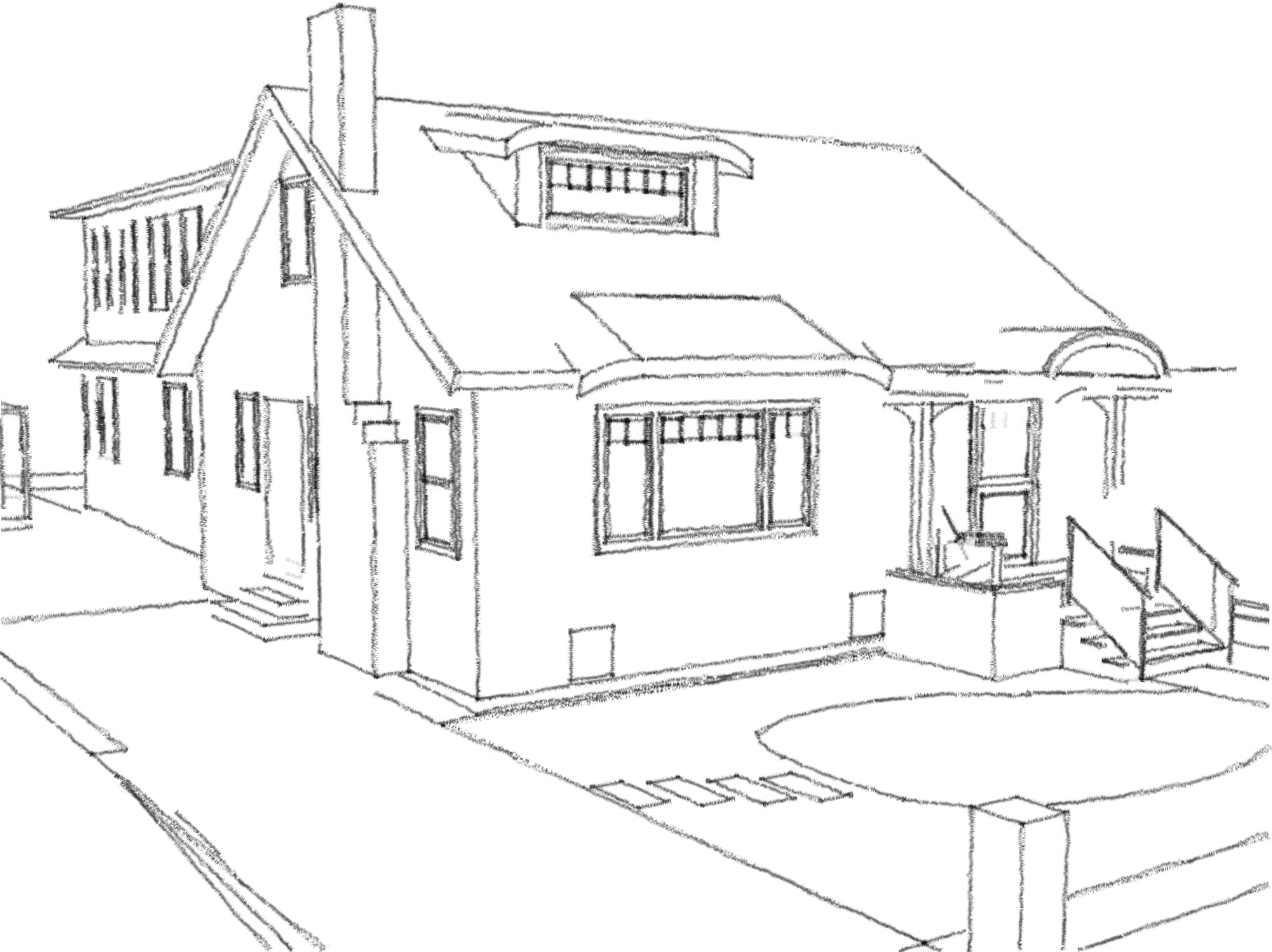 Architectural dormer and porch addition to 30s art deco period home
These are my clients, and transforming their homes is my privilege.  I take on the full process from vague goals or frustrations, to a visual-rich master direction for the lot, permitted architectural plans, and full interior design. 
Whether architectural, landscape, or interior, these fields naturally and intimately trespass and inform each other, leading to a visually cohesive, gorgeous home that was thoughtful from that first sketch.  Even better, clients are spared the burden and stress of the coordination and decision points of a massive home project, and instead receive committed service that guides the path along and road ahead, and fully manages the permitting and interior design process.  Client involvement is as light or involved as the clients' desire, but with the stress aside, the design process becomes inspiring, exciting, and satisfying.  By getting deeply involved on a large project scale, and bringing in the best, vetted resources and artisans along the way, I can serve each project best, not just as their full service residential designer, but an expert on the client's personality, tastes, and style. 
Services include: design consultation, architectural plans&permitting, interior design, landscaping design